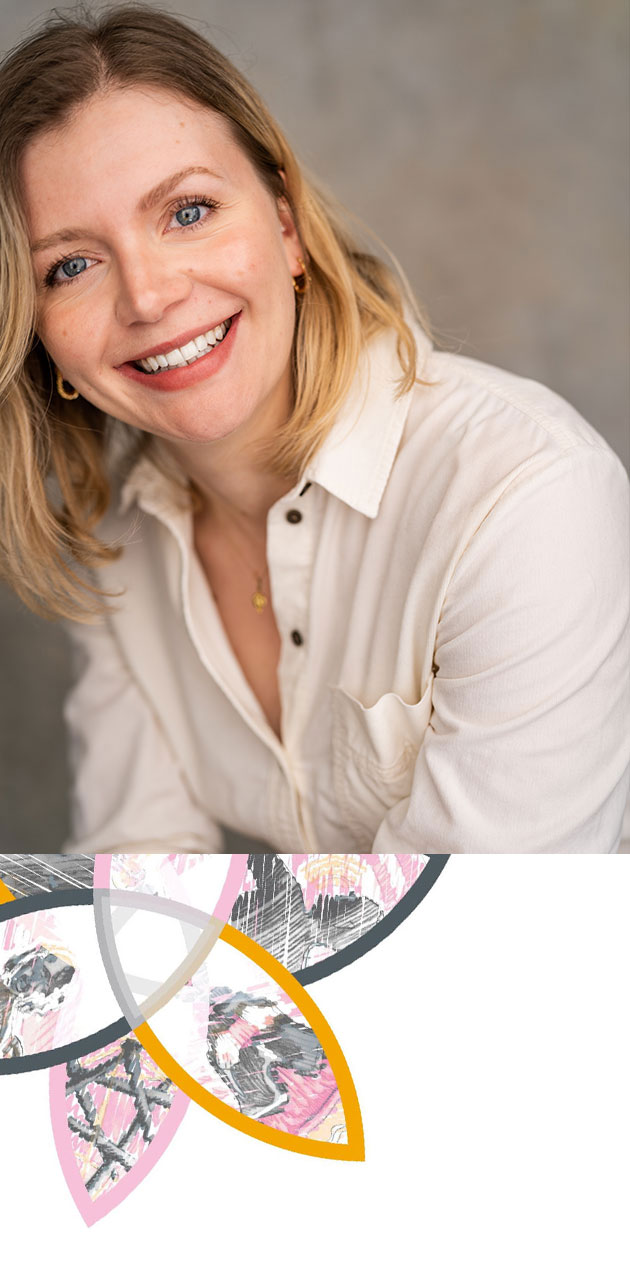 Lydia Hart is a specialist Speech and Language Therapist, working in the field of Voice and Upper Airway. This means she can help people who are experiencing difficulties with their speaking or singing voice, or other throat symptoms. Lydia is known for being vibrant, caring and sensitive, taking time to create and hold a space for clients to work on their voice in a holistic way.
Alongside her work at Voice Care Centre, Lydia works for the NHS and works in the Joint Voice Clinic at Wexham Park Hospital, with leading laryngologist Declan Costello. This involves assessment and management of a range of voice disorders, from muscle tension dysphonia to vocal cord paralysis, and her clinical expertise is constantly expanding.
Lydia is passionate about health and wellbeing, in both her personal and professional life. She enjoys yoga and breath work, as well as weightlifting and rock climbing. Lydia is a singer herself, and voice therapy – which ultimately means working with a person, not a diagnosis – is a true vocation for her.
BSc(hons) Speech and Language Therapy

HCPC registered