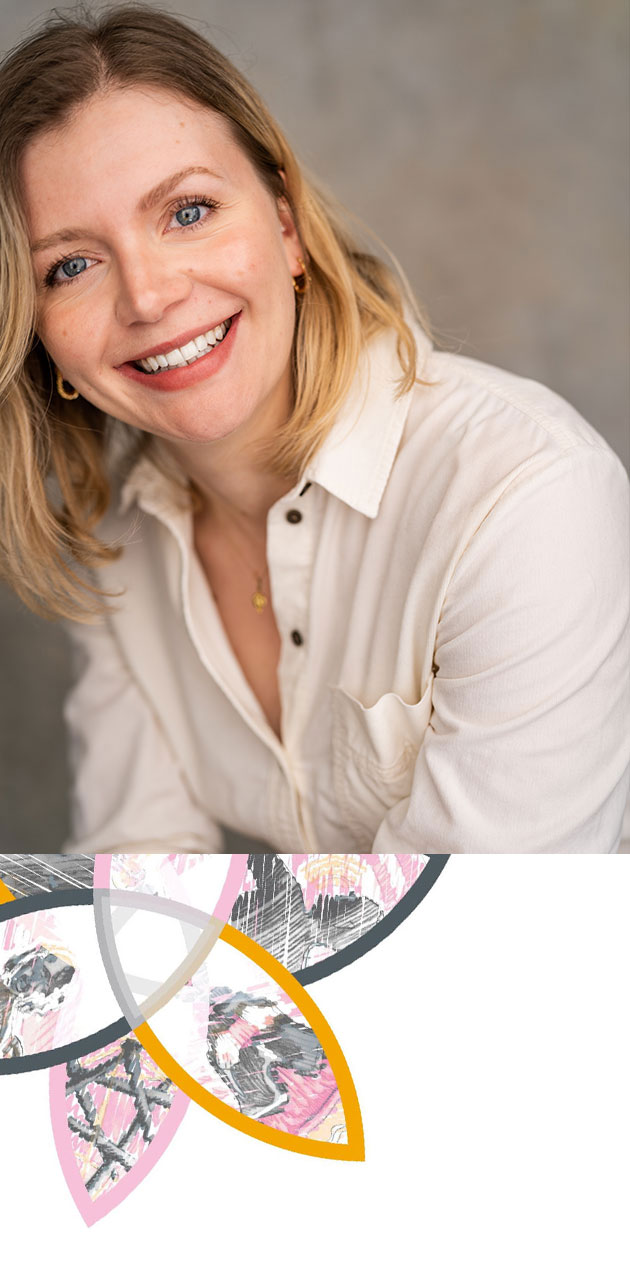 Lydia Hart is a specialist Speech and Language Therapist, working in the field of Voice and Upper Airway. She works with people experiencing difficulties with their speaking or singing voice, or other throat symptoms. Lydia is known for being vibrant, caring and sensitive, taking time to hold a holistic space for clients to explore and improve their symptoms. Lydia is also a singer, and voice therapist – which ultimately means working with a person, not a diagnosis – is a true vocation for her.
Alongside her work at Voice Care Centre, Lydia works for the NHS including the Joint Voice Clinic at Wexham Park Hospital, with leading laryngologist Declan Costello. This involves assessment and management of a range of voice disorders, from muscle tension dysphonia to vocal cord paralysis, and her clinical expertise is constantly expanding.
Lydia is dedicated to developing her knowledge and experience in fields outside of Speech and Language Therapy, in order to provide truly holistic, biopsychosocial care. She is currently undertaking a Diploma in Hypnotherapy with Chrysalis Courses, and has trained in manual therapy with Stephen King and most recently Walt Fritz. She is experienced in breath work, including training in Buteyko Breathing Method, and is also undertaking training in Reiki.
Lydia incorporates holistic health and wellness into her own life, through natural movement including rock climbing and running, minimal footwear, meditation, breath work and cold water exposure.
BSc(hons) Speech and Language Therapy

HCPC registered

Diploma in Hypnotherapy (in training)
Buteyko Breathing Practitioner
Vocal Massage (Vocal Massage Training)
Manual Therapy for Voice and Swallowing (Walt Fritz)
"Help! I've Got a Voice Problem" by Stephen King and Lydia Hart. (2022) New Voice Publishing
Flock, L. King, S. R. Williams, J. Finlay, E. Smikle, H. Benito, M. Benton-Stace, F. Brown, J. Mann-Daraz, A. J. Hart, L. Mclean, K. Prucnal, Z. Barry, L. Lynes, R. Toy, M. Valentine, K. Slattery, S. Aldridge-Waddon, L. (2023) Working Together to Find a Voice: Recommendations for Voice Healthcare Based on Expert-By-Experience and Practitioner Consensus, Journal of Voice
Lydia offers speech therapy appointments focussing on the whole person, not just their voice disorder. These warm and transformative sessions are available ONLINE.