Initial Assessment
We always begin a multidisciplinary treatment process with an Initial Assessment
Online
Initial Assessment
This online assessment process helps us understand where you are at with your voice, and how we can best support you within our multidisciplinary practise.
In the Initial Assessment we rule out any red flags, discuss any previous diagnoses, vocal history and any concerns about your voice and work together to work out what you want to do next.
We will discuss how we use a patient centred model of care, and the biopsychosocial model to not only listen and provide appropriate voice care, but get to know and understand you as a person (and not just a diagnosis).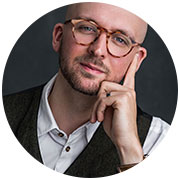 Once your assessment is over, Stephen will provide you with a

triage plan

, scheduling you with the appropriate practitioners within the Voice Care Centre.
Our award winning (Healthcare Provider of the Year, London 2019) service secures all of your session notes in one place which is accessible by all of the practitioners who are working with you. This saves you time in lengthy re-explanations and is also more financially efficient for you.
Schedule Initial Assessment
Schedule Other Appointment/s