Improving access to both Vocal Massage and Singing Voice Rehabilitation services in Devon and the South West of England.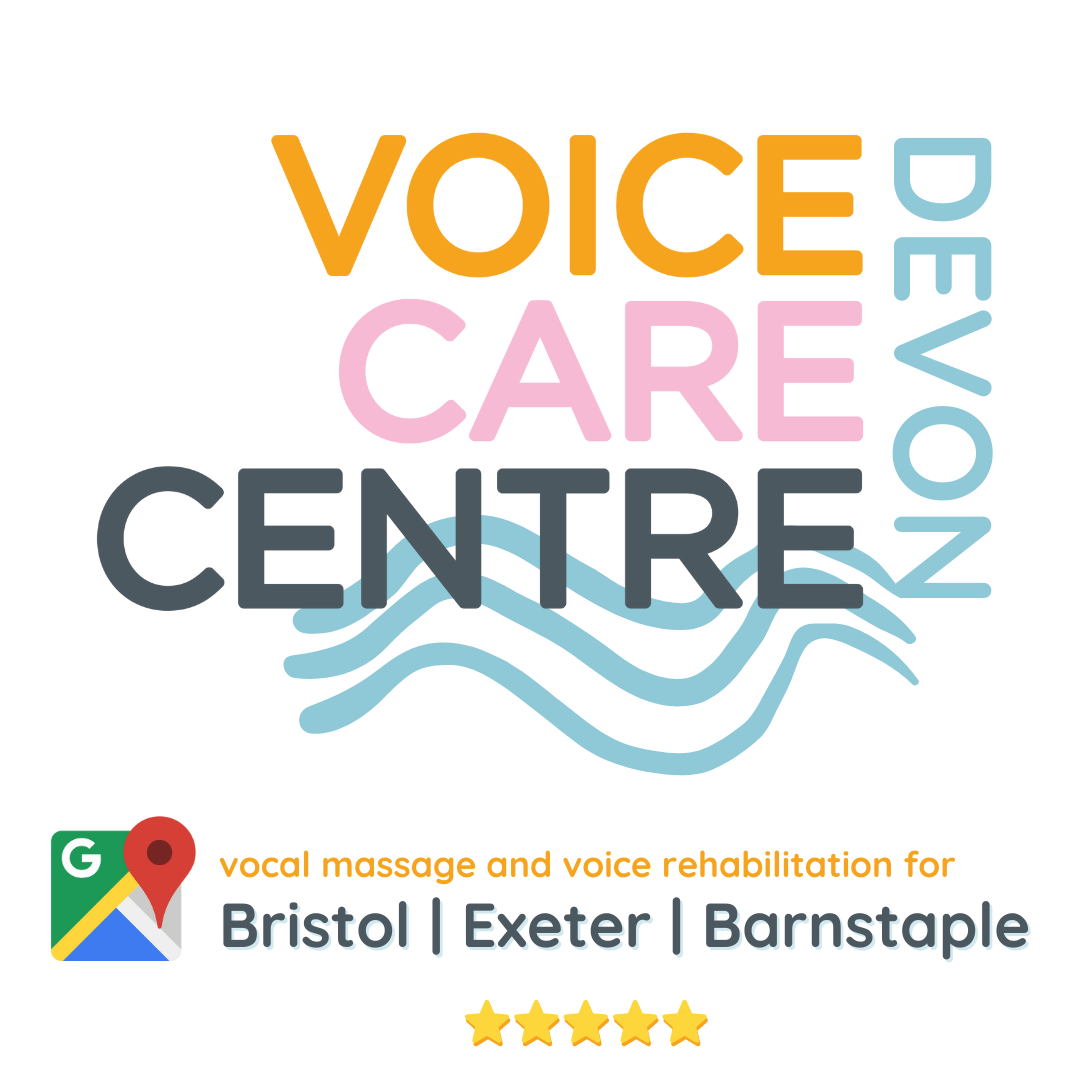 Vocal Massage and Rehabilitation now in Devon
With a private Centre situated in Bideford, North Devon we can see people IN-PERSON from surrounding areas such as Exeter, Plymouth, Bristol, Barnstaple and Ilfracombe.
The Vocal Rehabilitation at the Voice Care Centre Devon is highly explorative, and somatically focussed, meaning that each session is led via your experience of your voice rather than the outcome.
Who is the VOICE CARE CENTRE – DEVON for? 
We accept onward, private referrals from the Royal Devon and Exeter, Plymouth and Taunton NHS hospital Speech Therapy services as part of your voice rehabilitation.
If you live in Exeter, Barnstaple, Ilfracombe, Bristol or even areas of Cornwall, the VOICE CARE CENTRE- Devon is closer to you than coming to see us in London.

Our services are for people other than singers too, and Stephen's work in Devon is no exception. So if you have public speaking engagements, rely on your voice for work, or have reached a place in your journey where you want to try something new and build a different therapeutic relationship, then this may well be for you.

Post Speech Therapy / Vocal Rehabilitation

Ongoing maintenance of the voice
What services are available in Devon?
In the quiet, home clinic/studio environment you will have the opportunity to either have Singing Voice Rehabilitation, or Vocal Massage for voice and swallowing disorders. These sessions occur IN-PERSON and can booked as stand alone treatments or as part of a multidisciplinary treatment plan.
If you are looking to begin a course of treatment with your voice, then starting with the initial assessment helps us plan out an efficient and effective journey for you.
FAQ's
The home clinic/studio environment is a private space with a fantastic view, and you will be given the address and directions upon completion of booking
The prices of VOICE CARE CENTRE – DEVON are cheaper because we do not have to cover the rent of a Central London premises.
The sessions are 50 minutes long and take place IN-PERSON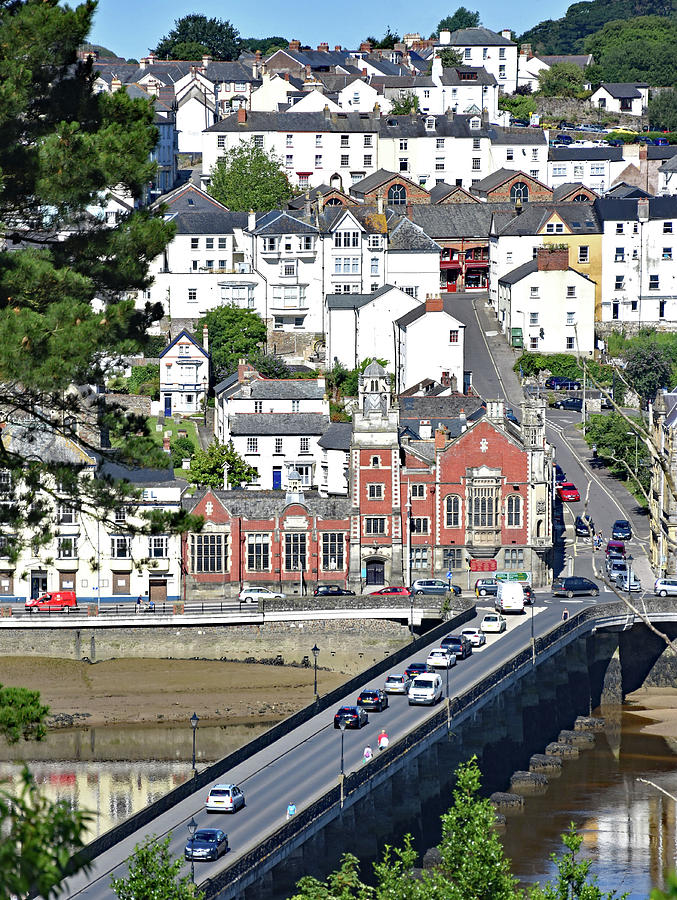 Psychotherapeutically informed voice rehabilitation
Keeping your voice maintained as a professional singer is key to the longevity of your professional life. There are a number of ways to keep your vocal maintenance up, one way is regular vocal coaching.
Previously a lecturer at Urdang and a vocal coach for Spirit YPC and The Voice Belgique, Stephen is now seeing clients on a 1-2-1 basis for expert vocal rehab in North Devon, especially those requiring a different approach to their vocal learning.
Training as a BACP integrative therapist means that Stephen brings a truly trauma informed approach to the sessions, holding the space with you as you change, grow and heal.
I had my first, Manual Therapy for Voice and Swallowing disorders, session with Stephen, and experienced a significant amount of ease, with my swallowing during and after the session. Stephen was great at explaining everything he was doing and made me feel, very comfortable under his care. I am feeling more confident that I can recover, post experiencing muscle weakness from an autoimmune disorder and look forward to continuing therapy with the team, at the Voice Care Centre.
I have had the pleasure of Lydia Flock being my voice therapist for muscle tension dysphonia. She treated me for several session and has performed miracles, when no-one else has been able to help me. The treatment is gentle and very person centred. It's amazing how such gentle touches can have a profound effect. Lydia is extremely warm and has a lovely sense of humour 🙂 Her demeanour and technique add to the the value and power of the sessions. I cannot promise miracles but I highly recommend her and the Voice Care Centre.
Wow! I have had such a warm, uplifting experience here at the Voice Car Centre. I have been looked after every step of the way and really treated as a person not a patient. The ethos of Stephen and his team truly shines through as they take time to understand your concerns questions and also you as an artist. They manage sessions so professionally and ensure they discuss your progress as a team, giving a real holistic approach to your healing process! I'm beyond grateful for the journey and knowledge I have gained. I feel empowered to use my voice confidently again and with more release and less tension I am already seeing a change! I'm excited for this next chapter and accessing my full potential for my career! Blessings to all the team, it's been a wonderful experience!
My wife really connected with Stephen and his "novel" approach to her ongoing 6 year voice loss. He is definitely not your average clinician, (for a start he actually listens to you) but he is highly skilled in his calm, ( sometimes funny!) non invasive, non medical voice therapy. Stephen has empowered my wife to have ownership of her voice and to connect to her emotions. Although she's not there yet , What a journey in just 3 sessions! Highly recommend Thank you Stephen from both of us.
Geoff & Karen Tennant
2021-09-07
The most beautiful souls. I've been on a rather long battle to essentially get my voice back. I'd done everything I thought possible but to no avail.. I thought I'd exhausted all options.. Step up - The Voice Care Centre. I hadn't felt listened to in a very long time, I hadn't felt acknowledged in a very long time.. Step up - The Voice Care Centre. Filled with the most incredible human beings, I felt safe, I felt appreciated and most important of all I felt a genuine care for my issue in everything we went through. This is a place for everyone. When the day comes, when I can finally sing again, I will have these guys to thank! Onwards x
I am really grateful for my time working with the team at the Voice Care Centre. Prior to my treatment I felt very discouraged about my voice after trying many different things with no results, and this was a sort of last resort for me to try to get to the root of my problem. After only a few sessions I was able to unlock something in my voice that was stopping me from making progress. I have felt the changes not only in my musical practice but also in my mindset and approach to life in general. I now feel like I am back on track and couldn't be happier. 100% recommended.
Angélina Munsch
2021-07-05
Stephen King has a way of connecting with his clients and their voices that puts you completely at ease. What I really appreciated was Stephen explaining the steps and communicating goals in my own words throughout the practice -not one second is wasted. You're in the hands of a true expert and yet you'll feel like you have ownership of your vocal therapy. Although I haven't had a session with anyone else on the team yet, I imagine they share the same practice and energy.
Thomasin Lockwood
2021-04-22
I have never been met with anything but the upmost professionalism from all staff at the Voice Care Centre. Each member of staff is highly trained and knowledgeable in each of their respective areas, and they always make you feel welcome and comfortable. I particularly want to mention Stephen, who has been an incredible teacher. He is always encouraging to his students, and is always striving to learn more. His love of learning and development clearly shines through in all he does with the Voice Care Centre.
From booking, to my actual appointment with Stephen, I was taken care of every step of the way! After just one session my voice feels incredible; I left the clinic feeling revitalised and energised. The Voice Care Centre is fantastic, Stephen and the team are 5* with a wealth of knowledge. Thank You!
oliver thomson
2021-03-25
📍 Is this Online 
or In-Person?
ONLINE
sessions can be booked right away through the
Voice Care Centre
and take place via Zoom or the in house Telehealth service we use. You can book an
initial assessment
here to begin your online, multidisciplinary experience.
IN-PERSON sessions take place in Bideford, North Devon in a quiet and private home clinic/studio environment.
£75.00

for 50 minutes of either Singing Voice Rehabilitation or Vocal Massage IN-PERSON in North Devon
Schedule your appointment with Stephen
As a thought leader in the voice health sector, Stephen has been responsible for creating the Voice Care model in the UK…